Hotel in North Devon
Woolacombe Bay
Explore

Explore

Stay by the coast
Welcome to Woolacombe Bay Hotel – where you can reconnect and enjoy the beauty of the North Devon coast on your own terms. Situated on the scenic coast of North Devon, in the surfing hotspot – Woolacombe,  Woolacombe Bay Hotel is just a 2-minute walk to Woolacombe Beach. Guests at the hotel can stroll across the private beachside lawns, and straight down to the soft sands.
Our hotel has a spa, swimming pools (indoor and outdoor), cinema, and restaurant, making it a perfect resort for all seasons and travellers. Our team and facilities will provide the perfect luxury stay, underpinned by award-winning hospitality.
Luxury Hotel For All
in North Devon
Whether you're looking for a relaxing getaway or an action-packed adventure, Woolacombe Bay Hotel has something for everyone.
Our spacious and comfortable rooms offer stunning views of the coastline, allowing you to wake up to the sound of crashing waves and the salty sea breeze. Each room is tastefully decorated with modern amenities, ensuring a restful and enjoyable stay. Whether you choose a cosy single room or a luxurious suite, our friendly team will ensure that your every need is met.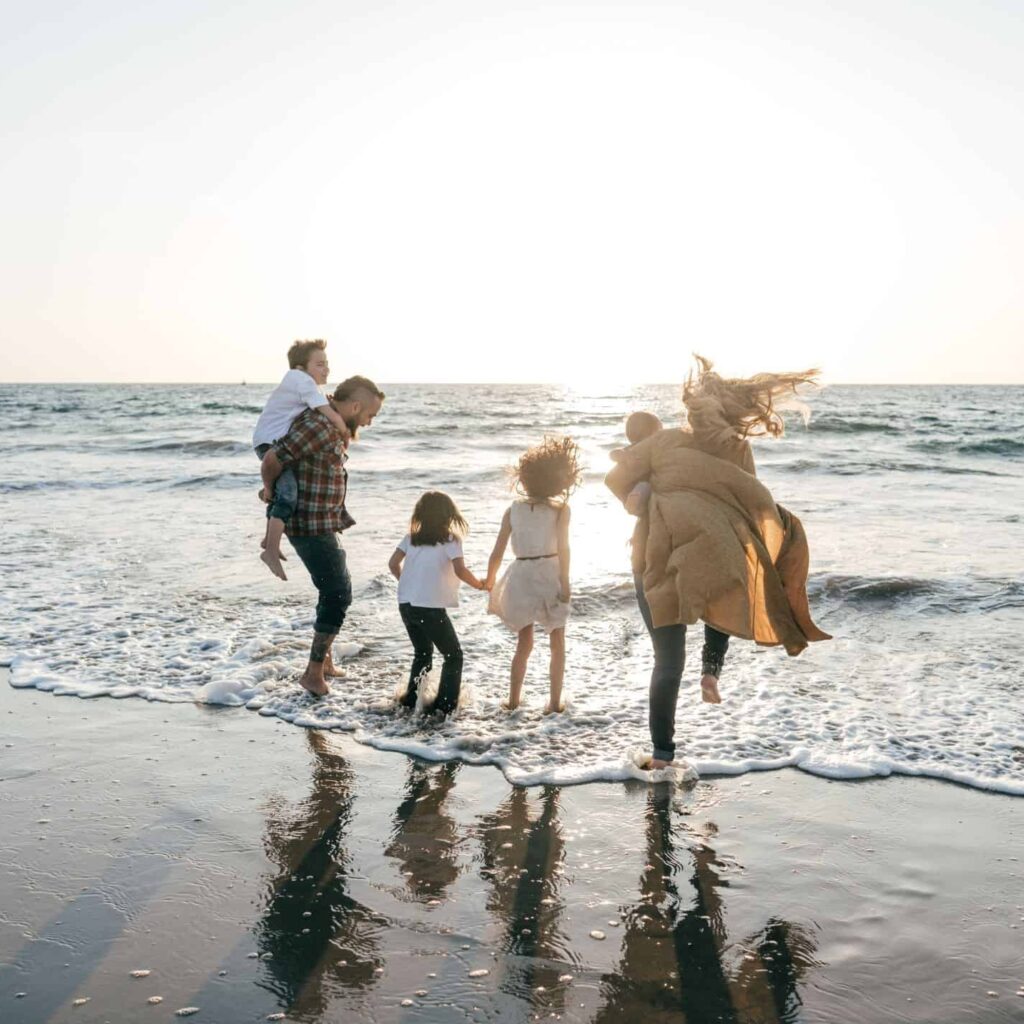 Family Stay
in North Devon
Families are warmly welcomed at our hotel, and we offer spacious family suites and connecting bedrooms to accommodate everyone comfortably. Our hotel in North Devon is the ideal place to stay if your kids want to try surfing as we are only a minute walk away from the beach.
Located just a short stroll from the stunning Woolacombe Beach (an award-winning beach in the UK), you'll have easy access to miles of golden sands and crystal-clear waters. Whether you're a seasoned surfer or a beginner looking to catch your first wave, the North Devon coast offers some of the best surfing conditions in the country.
Whether you're seeking relaxation, adventure, or quality time with loved ones, our hotel is the perfect destination for your next getaway. Book your stay with us today and let us create unforgettable memories for you and your family.
Relaxing Escape
by the South-west Coast
Start your day with a delicious breakfast at our on-site restaurant, Doyle's Restaurant, where you can indulge in a variety of freshly prepared dishes. From traditional English breakfast to healthy options like fresh fruit and yogurt, there is something to satisfy every palate.
After breakfast, take a leisurely stroll through our beautifully landscaped gardens and visit our spa for a relaxing treatment or head straight to the beach for a day of sun, sand, and surf.
For those seeking relaxation, our spa offers a range of treatments and therapies designed to rejuvenate both body and mind. Unwind with a soothing massage or pamper yourself with a facial, leaving you feeling refreshed and revitalised.
Adventure Seeking
in North Devon
If you're in the mood for some adventure, North Devon has plenty to offer. Explore the rugged coastline by taking a scenic hike along the South West Coast Path, where you'll be rewarded with breathtaking views of the cliffs and sea. Exmoor National Park and other National Trust points are a quick drive away for those looking for a wholesome nature experience.
If you prefer to stay on land, why not rent a bike and cycle through the picturesque countryside? North Devon boasts a network of cycling trails that cater to all levels of experience. Pedal your way through charming villages and past the rolling hills of Devonshire.
As the day comes to a close, relax in the cozy ambiance of our hotel bar, where you can unwind with a refreshing cocktail or a glass of wine. With its combination of relaxation and adventure, our hotel is the perfect base for exploring all that this beautiful region has to offer.