FAMILY HOLIDAYS IN DEVON
Creating lifelong memories
We are one big family here at the Woolacombe Bay Hotel – one of the finest family hotels in North Devon. We have strong family values so we know how precious your family time is together. For a special away-from-it-all experience to cherish, look no further. You can design your hotel stay to suit your family dynamic – big kids, small kids, small kids who want to be big kids!
Once upon a time, family hotels were places where kids went to kids clubs all day. Our approach to family holidays in Devon is a bit different. The Woolacombe Bay Hotel is one of the best luxury family hotels in Devon if you want to reconnect and spend time together.
Hotel Experiences
designed for families
When you want to go exploring, there are plenty of things to do with kids in North Devon. However, you don't need to go far for a family adventure when you book a luxury and child-friendly holiday in Woolacombe.
Nestled between wild Exmoor and three miles of soft sands, the beach really is our playground here at Woolacombe Bay – it's less than 200 metres from our front door! Furthermore, the Woolacombe Bay Hotel is the only luxury family hotel in North Devon with such a wide range of family-friendly things to do.
Stay in a connecting bedroom or family suite, dine in the Bay Brasserie (children's menus are available), go for a swim (indoor and outdoor pools are available). For a real treat, take a seat in NEO Cinema – there are daily family movies during the school holidays.
Come and discover one of the best luxury family hotels in Devon!
Included in your stay…
Beach Days
Go from your bedroom to the beach in less than 200 metres.
The soft sands of Woolacombe Beach are right on our doorstep. Park in our beachside car park and take our private path through the grounds to the shore.
Space to play
We've 11 acres of lawns for sand-free family picnics and games.
Exclusively accessible to guests staying in the hotel, these offer plenty of space for hijinks. There's also a kids' adventure play area for the best outdoor play in the summer.
Indoor pool
The indoor pool in the Alchemist Spa is perfect for a family swim session. Open from 7am – 9pm daily, children can swim between 7am – 6pm (it's adults-only from 6pm onwards).
Bay Lido
Hidden by wind-breaking walls, the Bay Lido is a beautiful space to lounge and swim.
Heated from June to August, there's a large heated outdoor pool, loungers and cabana-esque sun shading.
Tennis Courts
We have two tennis courts, with perhaps the best views you'll find!
Courts can be booked daily at reception. Please bring your own racquets and balls.
Family games
For nights in and rainy days, there's a pool room, table tennis, and an old-fashioned foosball table in Maxine's Lounge.
Plenty child friendly facilities to occupy the little minds!
Family-friendly Rooms
Beautiful beachside bedrooms
If you're searching for hotels in Devon with a sea view, you've found your paradise! With over 60 individual beachside bedrooms, less than 200 metres from the beach, sandy days and sweet dreams are on the menu.
Our Classic Family Suites offer separate rooms and space for lounging. Or, for the height of luxury, there's the 2-bedroom Luxury Sea View Suites. Interconnecting hotel rooms are available, and additional beds can be added to some bedrooms. Seeking self-catering accommodation? We can help – find out more…
Adjoining family hotel bedrooms or suites with multiple rooms
Balcony bedrooms with outdoor space
Spacious bedrooms with room for extra beds
Bath or a large shower (for sandy days)
In-room continental breakfast can be booked
Cots available
Anything you need, just ask and we'll make your family holiday a comfortable one.
THINGS TO DO
Simple pleasure & quality time
Getting back to nature and simple pleasures is a sure-fire way for your family to escape the rat-race and take a screen-break.
Take a trip to visit quaint fishing villages, eat fresh-off-the-boat seafood or, better still, catch your own. Go on buggy-friendly strolls, hike along the North Devon coast via the South West Coast Path and watch seals frolic on shorelines. Paddleboard to secret coves and play in the surf at the sandy beaches of Croyde, Saunton and, or course, Woolacombe. Feel the cool rush of the Atlantic or discover the natural beauty of Exmoor National Park and the Devon countryside.
Have fun building sandcastles on the beautiful beach at Woolacombe, go on scavenger hunts, relax and let the sun-toasted sand warm your skin. Poke around in the clear pools left by the waves or hunt for pretty seashells. It's all possible on a family holiday in Devon! Our guidebook will help you discover the best family-friendly things to do in North Devon:
FAMILY-FRIENDLY THINGS TO DO →
ADVENTUROUS DAYS →
FUN IN THE WAVES →
There are also lots of handy recommendations in our blog.
Why Choose Woolacombe Bay
our Devon hotel with swimming pools
Our outdoor pool the Bay Lido and our indoor pool within Alchemist Spa make Woolacombe Bay the best family friendly hotel by the South West Coast Path. With the option to stay out with your children and loved ones and catch the sun on the sun loungers around Bay Lido, or escape inside for a swim in our indoor heated swimming pool – there is plenty of options if you enjoy a swim at any time of the year.
The seasonal outdoor pool is near our tennis court and private beautiful grounds where you can sit down and enjoy some family time. We encourage our guests to spend time together as a family across all our spaces – it is all about you, having all the fun and making this holiday in Woolacombe one to remember and talk about around the dinner table in years to come!

Luxury family-friendly stay
as you deserve it
We pride ourselves in providing the most relaxing stay in Devon for families. Our luxury hotel offers connecting rooms, perfect for a family stay, big enough to fit your whole family and provide you with comfort and lovely views of the beach and its rolling waves just short walk away (did we mention we got a private beach path!).
We have made most facilities child friendly facilities in order to make Woolacombe Bay the family destination and make our hotel one of the best family friendly hotels in Devon. Whether you are coming around school holidays, summer holidays or just for a quick weekend trip in the spring or autumn months, you won't regret choosing our hotel – we are sure we will see you again!
If you are more interested in our self catering accommodation spaces (only across the road of our hotel) please check out the Beach Retreats by Woolacombe Bay Hotel!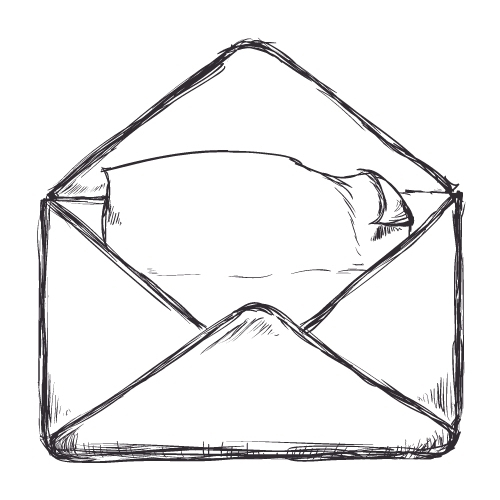 CONTACT US
We can help you plan the perfect family stay…
"*" indicates required fields