CHRISTMAS STAYS
in North Devon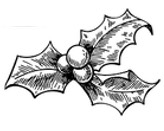 A CHRISTMAS TO REMEMBER
24th – 27th December 2023
In the quiet spaces between the tides, we've often reflected on the cherished memories woven within the walls of our coastal sanctuary. Those shared moments, shaped by sea breezes and hearty laughter, hold a special place in our heart, and yours.
As the season of gathering approaches, we extend a heartfelt invitation to join us for a 'Christmas to Remember' – a three-night embrace of tradition and tranquility. Like a familiar sea breeze, let's create new memories that resonate softly, allowing the comfort of our home to become an extension of yours.
You're invited…
All the festivities detailed below, are included in this magical 3-night 'Christmas to Remember'
24TH DECEMBER
Christmas Eve
Arrive to our coastal sanctuary and get settled…
When you're ready, log fire lounges and views of the waves await.
We know that some guests will throw themselves into every activity and entertainment with gusto, while others will want to find a quiet, comfortable corner to curl up in with a good book – attempting nothing more strenuous than an amble to the bar for a festive top-up, and some will do a little of both! At the Woolacombe Bay Hotel, this is the Christmas of your choice.
In the evening, join us for our famous black-tie sparkling welcome followed by dinner in Doyle's. Afterwards, join our super-star bartender Cosmin for our ultimate Christmas event – Christmas Cocktail Masterclass. There will be a choice of 5 delightfully designed festive cocktails to choose from, which you'll learn to expertly mix. Pssstt…your first drink is on us!
4:00pm
Gently warmed mince pies will be served
From 7:00pm
Glittering black tie welcome and dinner in Doyle's
From 8:30pm
Christmas Cocktail Masterclass
25TH DECEMBER
Christmas Day
Where better to awake than by the beach on this special day? After breakfast in Doyle's, maybe a quick surf or a walk on the sands will stir your appetite for mince pies and tea served at midday.
Later, gather around to watch The King's speech, followed by our festive feast of Christmas Day Lunch. Raise a festive cheer and enjoy!
A light festive buffet supper will also be served in the Bay Brasserie.
8:00am – 10:00am
Breakfast in Doyle's
12:00pm
Gently warmed mince pies will be served
From 3:00pm
The King's Speech will be shown, followed by Christmas Lunch with all the trimmings in Doyle's
From 8:00pm
Light buffet supper in Bay Brasserie
26TH DECEMBER
Boxing Day
Boxing Day is a day to spend time with loved ones. After breakfast, explore our many lounges and you will find games for all the family. Or, a walk along Britain's Best Beach will do wonders to work off some of yesterday's over indulgence!
Scrumptious sweet treats and your choice of brew with tea, coffee & minced pies served in the afternoon, before dinner in Doyle's, then get ready to place your bets with our traditional boxing day casino in The Ballroom!
8:00am – 10:00am
Breakfast in Doyle's
4:00pm
Gently warmed mince pies will be served
From 7:00pm
Dinner in Doyle's
From 8:00pm
Casino night in The Ballroom
27TH DECEMBER
Saying farewell…
After breakfast this morning, it's time for us to bid you fond farewell. Your Christmas will be one of the cherished memories woven into the walls of our coastal sanctuary.
We tend to think the days in between Christmas & New Year are special, reflective days – time to spend with loved ones and think of those both near and far. Remember to enjoy your time wherever you spend it and take a few mindful moments to yourself and relax.
Reflect on your festive Christmas in Devon by the coast and maybe pay us a visit same time next year.
8:00am – 10:00am
Breakfast in Doyle's
11:00am
Check-out time
Prices &
BOOKING
Prices below are per person, based on 2 adults sharing:
Classic Double: £680
Sea View Double: £740
Luxury Sea View Double: £770
Luxury Sea View Suite: £800
Your 3-night 'Christmas to Remember' stay, includes dinner each evening, breakfast each morning, and other sweet treats, and experiences, as described above. You are invited to extend your stay, arriving on 23rd December, from £120 per person (based on 2 people sharing, room only).
Family bedrooms and suites are available; children can join you from £300 per child (3-nights, including breakfast, dinner, and sweet treats).
A £25 per person, per night deposit applies to secure your 'Christmas to Remember' stay.
Please note that spa treatments are available to book as follows:
10am – 2pm on Christmas Eve
10am – 2pm on  Boxing Day
10am – 4pm on 27th December
As our guest, you will receive 20% off all spa treatments.
Please call 01271 870388 to book your 'Christmas to Remember'