WATER
A coast for all seasons
North Devon has some of the finest surfing in the UK. But there's more to North Devon than surfing.
There is something irresistible about the coastline, where soft sand and jagged rock meet the water. It is never the same. At times wild with the crash and tumble of white horses, at others, still and luminous in the glow of dusk.
Consider this your guide to all things exhilarating; a guide for all the water babies out there…
Coastal Gallery
SURF SPOTS
Ride the waves
There are few things as exhilarating as the first time you catch a wave. Waiting with bated breath as the green belly of the wave swells. Then comes a frenzied succession of paddling, drawing your legs up to stand, and flying on its crest.
North Devon has some of the finest surfing in the UK. Strong westerly swells from the Atlantic Ocean roll in to our long, gently shelving sandy beaches. The best time of year to surf is in the autumn, when the swells are higher, and the water is still warm with summer's heat. As Finisterre's Ernie Capbert puts it 'autumn is definitely the best season for swells, sunset barbecues, and general good beach vibes.'
on your doorstep
Most surfers would consider a point break the perfect wave as the actual time riding the surfboard will be the longest. At our very own Woolacombe Beach, point break is to the right. Here you will find amazing conditions, but be careful of rocks.
If you don't like to paddle far to get out to the breaking waves, beach break here is known as "middle beach" – basically it's anywhere left of the stream.
25 minute drive
Saunton is one of the best beaches when it comes to facilities for pre and post-surf; there's a seasonal beachside grill, as well as deck chair and beach hut hire so you can really make a day of it. It is much more suited to beginners and intermediate surfers than its neighbour, Croyde Bay.
If you're looking for point break, it's to the right at Saunton.
Little-known fact… Robbie Williams used Saunton in the video for 'Angels'.
a short stroll away
Putsborough Sands is a favourite with locals. It's perfect for sunset sessions – keep an eye out for long cruisey waves – they're especially good for longboarders.
This beach has clear water, great surf and a gentler away-from-it all feel.
SUP LOCATIONS
Stand-up Paddleboarding
In the spring and summer, when the weather conditions are favourable, stand-up paddleboarding (or SUP) is easy for beginners or children to pick up quickly, and it's a great way to escape the crowds. With just a little paddle power, you can explore North Devon's enchanting waterways and coastline in the most peaceful way, at your own pace. Nothing beats the sensation of gliding swiftly across the water on a quest to find those secret spots that will be yours and yours alone! For the ultimate SUP experience, hit the water at sunrise to really see its velvety smoothness in a whole new light.
These are all great places from which to launch from. Each has easy access and favourable launch conditions…
picture perfect
Just a quarter mile along the coastline from the main Woolacombe beach, this evening sun trap is perfect for sunset paddles; but be careful – it is not lifeguarded.
After your paddle, you can grab a curry from the Sri Lankan Beach Shack. During the day they serve snacks and light lunches, and curry is generally from Thursday-Saturday, 5-7pm, but when they run out it's closing time. Typically available Easter to September.
There is parking and SUP launch is easy.
delightfully hidden
Grunta Beach is a delightfully hidden beach; it's just around the corner from Combesgate Beach, which is a great lunch stop whilst out paddleboarding.
Grunta Beach is one of the prettiest spots you'll find, but it's 'off the beaten track' status means it is literally that: off the beaten track. You'll need to carry your board down some steep steps so it's best for inflatable boards that can be easily carried in a SUP backpack. Once you get down, it's well worth the trip. Visit at low tide, as Grunta isn't accessible when the tide's in.
discover secret coves
A short drive away, if you time your visit ride you can paddle through the caves.
Watermouth Cove is a great place for SUP newbies as it's a lovely sheltered cove so you can ease into the paddleboarding experience. That said, it won't be any less exciting for experienced SUP-ers as it's just a gorgeous place to be. To experience it from the water is truly special – there are so many secret coves and stunning coastal sights!
WILD SWIMMING
Take a dip
Wild swimming, or just cold water swimming as it used to be known, is rewilding at its best. A chance to re-engage with nature, and ourselves. Cold-water swimmers say they suffer less illness, are better able to deal with stress and enjoy a boost in wellbeing with every icy dip. And it doesn't get wilder than Exmoor National Park and Devon's gorgeous North coast!
Perfectly positioned for the brave, these wild swimming spots are among our favourites…
Exmoor
Hidden among the wild cliffs and peaks of Exmoor's coast you'll find a mermaid's lido. At the far end of Woody's Bay, a remote shingle beach, the softly undulating rocks dip into a natural tidal pool.
An epic pool, you can float without a care, and with no one there.
Exmoor
The largest river on Exmoor National Park, the Barle is a mighty vein of coursing water and a rich habitat for salmon, otters, kingfisher, and a rare river jelly lichen. This makes it a SSSI (Site of Special Scientific Interest) and, as you may expect, the water is crystal clear.
Near a little place called Simonsbath, there is a calm and open section of river which lends itself to swimming.
Exmoor
Bring the whole family – and the pup – to splash around in the pools, or follow the river for 1.5km to Long Pool. This is a 50m long ravine, where the inky depths of water are shielded by granite sides, over which ferns have crept. It's an otherworldly, implausible spot. So serene that you may hear the plop of a salmon or see an iridescent flash of dragonfly.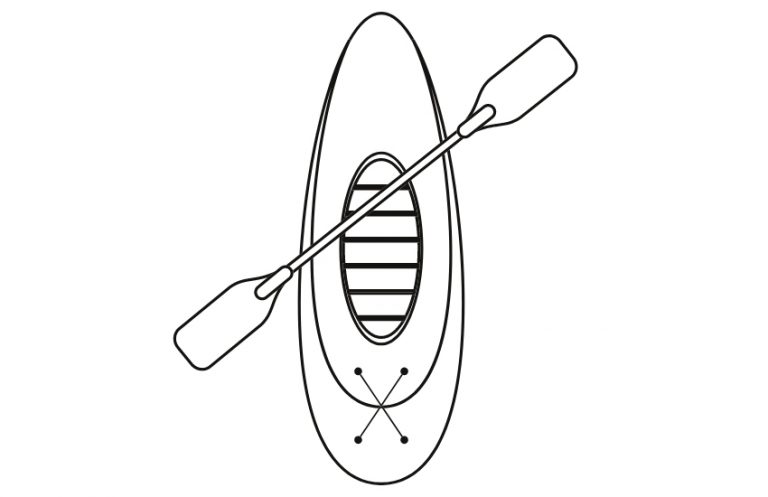 KAYAKING
Paddle power
Taking to the water in a kayak is an opportunity to go that bit further – exploring sea caves, seeing the stunning coastline from a fresh perspective and discovering secluded coves. But where to launch from? We've picked our top spots…
on your doorstep
Woolacombe Beach is just a short stroll from the hotel but it is a deep beach so you are best to take a short drive down to the entrance of the beach to drop your kayak off if you'd like a nice relaxing start! If you're hiring, Woolacombe Surf Centre can help.
If you want some adventure and the wind is in your favour, you can paddle along the coast up to Mortehoe Point. Always paddle against the wind first so you can use it in your favour when you are more tired on the route back.
nearby
If you're looking for an action-packed afternoon, Putsborough Sands is a good spot for kayaking. This is one of the only beaches in the area to have some protection from south and south-westerly winds, thanks to a headland known as Baggy Point.
There's plenty of parking and easy access via a long, sloping path.
Postcode: EX33 1LB
hidden cove
Overlooked by Watermouth Castle, this cove is very sheltered with a narrow entrance to the sea.
Launch from Watermouth Cove and you can paddle to Broad Sands Beach – one of Exmoor's best kept secret swimming beaches! The beach is a hidden gem and is beneath stunning wooded cliffs between Watermouth and Combe Martin. By paddling to reach it you can avoid the steps down…of which there are nearly 200!
BOAT TOURS
& Sailing Experiences
Have you ever seen the Devon coastline by boat? Witnessed wild sealions playing along the rocks as you dive? Watched dolphins riding along the waves of the bow? If not, then a tour with Wild Frontier is a must. There are private tours, diving trips, fishing trips, swimming with wild seals packages and more. With all that the stunning Devon headlands have to offer paired with Wild Frontier's unparalleled local knowledge of hidden secret spots, this is one experience we insist you can't miss…
Explore the coast with Wild Frontier Charters… and experience some of Devon's finest views by boat!
Explore more travel inspiration…