ROBERT VARGAU
Head Housekeeper
Robert joined the WBH Family in 2019, starting as a Hotel Porter. In 2022 he was promoted to the role of Head Housekeeper, and currently manages a lovely team of 19 colleagues.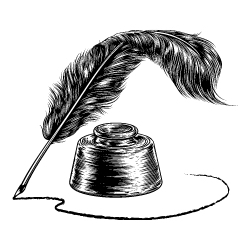 How long have you worked in hospitality?
I have working in hospitality all my working life – for over 13 years! I love it. I began in Brasov which is a city in Transylvania, Romania. I worked in a hotel there for 10 years before coming to North Devon to work at the Woolacombe Bay Hotel! My friends recommended it. I have worked here for just over three years now. I was a Hotel Porter for three years, and I was promoted to Head Housekeeper just this year.
What does your role – head housekeeper – involve?
My role is very varied! I manage a team of 19 (20 in summer). It's a team of Porters and Housekeepers. I am responsible for ensuring that we maintain exceptionally high standards across the two departments, and I work with maintenance to manage any issues. I also look after the budget for the department, manage the staff accommodation, and order uniforms for lots of the other departments.
I pay close attention to TripAdvisor – checking reviews every day in the summer! I want to be able to give my team good feedback and address any improvements quickly.
Additionally, one of my favourite parts of the role is thinking about ways we can make stays even more special – whether that's rose petals for an engagement, easter chocolates, or Mother's Day roses. I help to plan refurbishments and source furniture/furnishings for those, too.
When I was promoted from Porter to Head Housekeeper the biggest change was a mental one. Being a Porter can be physically demanding, but this is mentally demanding. I am exhausted after a good day's work!
What are your hopes for your new role?
I am really very happy to have been promoted from Porter to Head Housekeeper. As a Manager, I want to be approachable and to have a good relationship with my colleagues, so we can work through problems together and enjoy our work together. I really want to hear complaints, suggestions, and ideas. At the end of each week, I have a chat with the team, to share great news and improvements.
What does your typical day involve?
It usually starts with scheduling. I need to see how many rooms we need to change and allocate these to the team. Then there is usually some paperwork and ordering to do. There will often be some meetings – either with team members or other departments. Then it's onto room and public area checks, to ensure we are doing everything to the highest standard. As I see guests in the halls I always say 'hello' and have a chat. I am not a shy person! I want to check guests are happy with their stay.
As a new department manager, do you have any new plans?
I am busy helping to plan changes that we will make this coming winter – to some of our bedrooms and to the loft suite. Otherwise, I have been sourcing replacement bathrobes – to make sure they are nice and soft – and picking the perfect pillows!
Why do you like working here at the hotel?
I like the traditional style and charm of the hotel. For me, this is a very special place. When you step inside the gates, there is peaceful space for everybody to relax and enjoy themselves.
But if you want to know why I really love this place? It's the people. They have always been warm-hearted and kind to me. That goes for the guests and my colleagues. I always feel listened to and valued. I have a good visual memory, so I remember lots of guests, and they remember me too, when I am out and about in Woolacombe! That feels nice.
The work I do is incredibly rewarding.
Which is your favourite bedroom?
I have three favourites: The Loft, The Retreat and The Swallows. But really, I like them all. Especially the newly refurbished bedrooms on the second floor.
What is the biggest challenge in your role?
Finding great team members. The hospitality industry is struggling at the moment, and we have taken lots of steps to ensure that this is a special place to work. I have very high standards and find that the best team members are people who really want to do the job. They feel passionate about perfection and proud when they have made a bedroom perfect for a guest.
What do you love about living in Woolacombe?
I live in the staff accommodation. I have lived there since I started at the hotel – over three years ago. I am originally from a city, but I always loved visiting the coast, so to be able to live and work by the sea is truly special. It's so peaceful here! It takes me just 5 minutes to walk to work or the beach – I am hoping to get a kayak to go out on the sea.