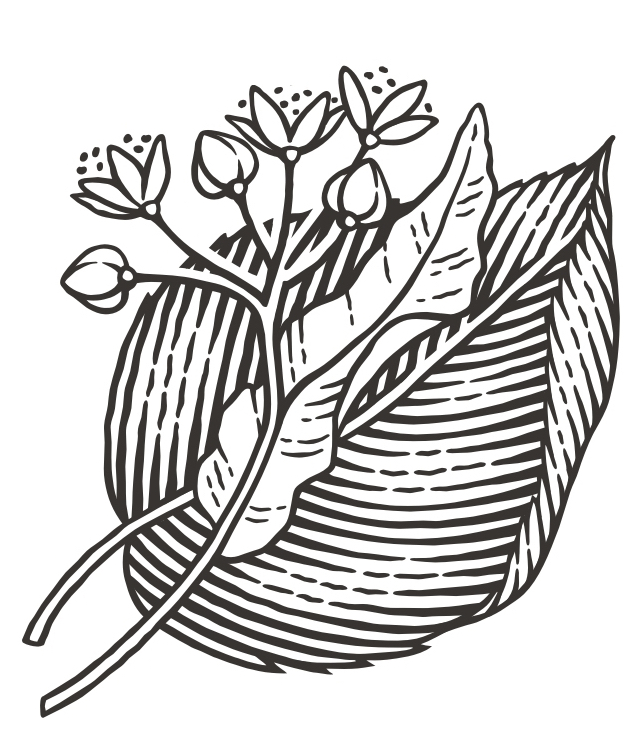 HOW TO CREATE A
RASUL EXPERIENCE AT HOME
In case you've never had a rasul before, this article starts with some familiarisation about the rasul experience – what's involved, what to expect, what it's good for – and finally what you'll need to create your own rasul experience at home.
♥   What is a rasul?
♥   What is a rasul chamber?
♥   What is a treatment?
♥   How long does a rasul usually take?
♥   What are the benefits of a rasul?
♥   Who is a rasul good for?
♥   What do you need for a rasul at home?
♥   How do you create a rasul at home?
WHAT IS A RASUL?
Also known as a rhassoul, rassul or mud chamber, it is an ancient Arabian cleansing or bathing ritual. Dating back hundreds of years, heat and steam are combined to draw out impurities and remove dead skin cells – relaxing the skin, body and mind. Today a rasul refers to either the ritual itself or the rasul chamber it takes place in.
WHAT IS A RASUL CHAMBER?
A rasul chamber is often a beautifully tiled steam room with an overhead shower. The rasul chamber can be booked for a solo spa experience, for couples, or groups of friends. The rasul in The Alchemist Spa here at the Woolacombe Bay Hotel can accommodate 6 guests. Our rasul chamber is in its own suite with benches seating down either side, an overhead shower spray and a sink.
WHAT IS A RASUL TREATMENT?
At a spa, a rasul is a self-administered spa experience or treatment.
First, you would head to the scrub bar to select your favourite scrub and mud. Next, you'd step into the rasul and apply the scrub from head to toe, giving your skin a really deep cleanse. Luxuriating as the rasul chamber filled with scented steam, your pores will open encouraging a deep detox. Then, using a mitt, you'd remove the scrub before smoothing the hand-harvested rasul mud to your body, face and scalp. Finally, bursts of steam would fill the room, enabling you to massage in the mud, before bathing in an overhead mist shower to remove the mud.
Sounds fabulous?
We like to think so. We are going to show you how to recreate this at home…
HOW LONG DOES A RASUL LAST?
Once you step into the rasul chamber, a rasul experience usually lasts 30 – 45 minutes. It should be long enough to allow time for you to press pause, creating a feeling of relaxed wellbeing. It's time you can give to yourself to meditate, ponder, or even strike some yoga poses while your muscles are warm and flexible!
WHAT ARE THE BENEFITS OF A RASUL?
We all have busy lives, so why should you take time out for a rasul? Well, there are many health benefits of a rasul experience. A rasul can help to:
♥   Rejuvenate and restore dull skin
♥   Improve skin, scalp and hair conditions
♥   Relieve muscle aches and tensions
♥   Boost cold and flu resistance
♥   Improve body functions
♥   Alleviate rheumatism and arthritis
♥   Reduce anxiety and stress
WHO IS A RASUL GOOD FOR?
The Rhassoul or Rasul luxury mud detox treatment is one of the best body and skin mud treatments available! If you want a comprehensive body and skin detox, a rasul could be the experience for you. The combination of mud, heat and steam helps the body to relax and release toxins whilst you perspire. Opening your pores and releasing toxins will help your circulatory system to run smoothly – encouraging blood flow around the body.
However, we do not recommend this experience if you have severe skin allergies, eczema or psoriasis. This is also the case if you have extremely sensitive skin or broken skin. Finally, as this is a heat treatment, we do not recommend this during pregnancy.
WHAT DO YOU NEED?
For a rasul at home…
It's entirely possible to create a great rasul experience at home in your bathroom! While a rasul at The Alchemist Spa definitely has its benefits, at home there is a new one: you own it! The whole process can be personalised to your own requirements, with your own choice of relaxing music, aromas and time. Furthermore, it doesn't have to be a solo experience – it can be an amazing opportunity to reconnect with your partner.
Product-wise, you'll need mud, body/face scrub, and oils. We love products from Natural Spa Factory – most are vegan friendly; all are free of nasties and perfect for most skin types. They have a lovely range of kind products and choosing your favourites can be special part of this self-care experience. We've opted for a coffee-themed rasul for an extra energy boost during these grey winter days. Then, we'll finish with coconut as an ode to those faraway escapes we're all dreaming of at the moment!
You'll need:
Bathroom or shower room
Colombian Rush Coffee Body Scrub
Bamboo Intense Exfoliation (optional)
Rasul Mud Mask
Organic Raw Coconut Oil
Glass of water
+ If you don't fancy this reviving ritual there are a wide range of scrubs and muds available
HOW DO YOU CREATE A RASUL AT HOME?
Let's get started…
It's possible to recreate a rasul experience at home in a few simple steps:
.1.
Close all the doors and windows to help create your own private rasul steam chamber. Find some chilled beats and run a steaming hot bath. If you don't have a bath, running the shower on its hottest setting for a few minutes will have the same effect. If you're not used to intense heat or have medical issues you can skip this step – better to be safe than sorry!
.2.
Once your bathroom is toasty warm and there is a light steam in the air it's time to exfoliate. We've opted for the Colombian Rush Coffee Body Scrub. It's a brew of the finest Colombian beans infused with intoxicating, antioxidant rich green cardamom and bitter chocolate. While the Arabica coffee is a great natural exfoliator, caffeine will give your skin a real boost. It's great at reducing the appearance of cellulite and helping to fight signs of premature aging, such as wrinkles, sun spots and fine lines. This scrub is fine for face and body, of you can opt for a different face scrub if preferred. We love the Bamboo Intense Exfoliation for its anti-ageing properties. Apply scrub to your face and body in gentle circular motions.
Rinse off the scrub.
.3.
Get muddy! You'll need a couple of the sachets of Rasul Mud Mask for a full body experience. Mix into a paste and slather everywhere – hair, face, body and feet. Rasul mud is good everywhere – especially if you suffer with oily hair! Leave for 15-20 mins to start to dry on skin and draw out toxins. If you don't love the feeling of a mud mask, you can add 30g of mud to a warm bath and simple sink in for 20-30 minutes – it'll work the same way!
.4.
While you relax and let the mud do its work, allow yourself some time to quiet your mind. Try repeating a mantra or affirmation (consider using the phrase "I am present" or "I love myself"), or focus on your breathing. Box Breathing, also known as Square Breathing, is a popular technique. Here's how:
Inhale for the count of four Hold for the count of four Exhale for the count of four Hold for the count of four And repeat
Repeat until you are able to do a few rounds of the breathing routine without your mind wandering. If your mind does wander, acknowledge the thought, thank your mind for it, and remind it that you don't need it right now. Let it pass you by, imagine it's a train passing – this thought doesn't need to stop at the station this time. Remind yourself that by creating this at-home rasul experience you are giving yourself this time and you deserve it. Taking slow, deep breaths like this can heighten performance and concentration in stressful situations, so you will feel the benefit beyond this experience. It is also a powerful stress reliever.
After 15-20 minutes the mask will be dry or, if you opted for a bathing experience, leave longer – 20-30 minutes. Next, rinse and take a shower. Rinse the mud from your hair and apply your favourite shampoo and conditioner. Do not use any form of shower gel as you rinse off the rasul mud – this could end up undoing the treatment benefits.
.5.
Get oily! Applying a face and body oil after your at-home rasul experience will help to retain the moisture content of the skin. We love Natural Spa Factory's Organic Raw Coconut Oil For Face, Body & Hair. Apply the oil to the entire face body in circular motions towards the heart.
.6.
Finish your experience with a glass of water.
Close your eyes and pause for as long as you can to maximise on the benefits of this treatment.